First please forgive me if this has been done before but i thought id ask the question what cars have you had before your Scirocco? And also does anybody have a classic car also as well as their Roc?
Piccys Please

Ill start
My motoring history started with one of these(not mine just a pic off the web but mine was exactly the same
)
A 1971 Ford Capri 1600 gtxlr in "evergreen" with a black vinyl roof
after that i got my first new car
1998 Ford Fiesta 1.25 Zetec Automatic

( and my first camera too a really naff poloroid
)
then i got bored with modern cars and bought at the time a 23 year old Mini Clubman Automatic
then i had no car for a while before getting "Asbo"
a 2006 Nissan Micra 1.4 SVE Auto
Followed by a lime green Fiat Panda Dualogic
then around 2007 id moved from Merseyside to Wiltshire and decided everytime i traveled up to see my parents i didnt want to be on the M5/M6 in a teeny weeny ickle car so started searching for something bigger

So we then got Heinrich or Heiny as hes affectionatly known
2007 VW Golf Match 1.6 Auto (non DSG) in Graphite Blue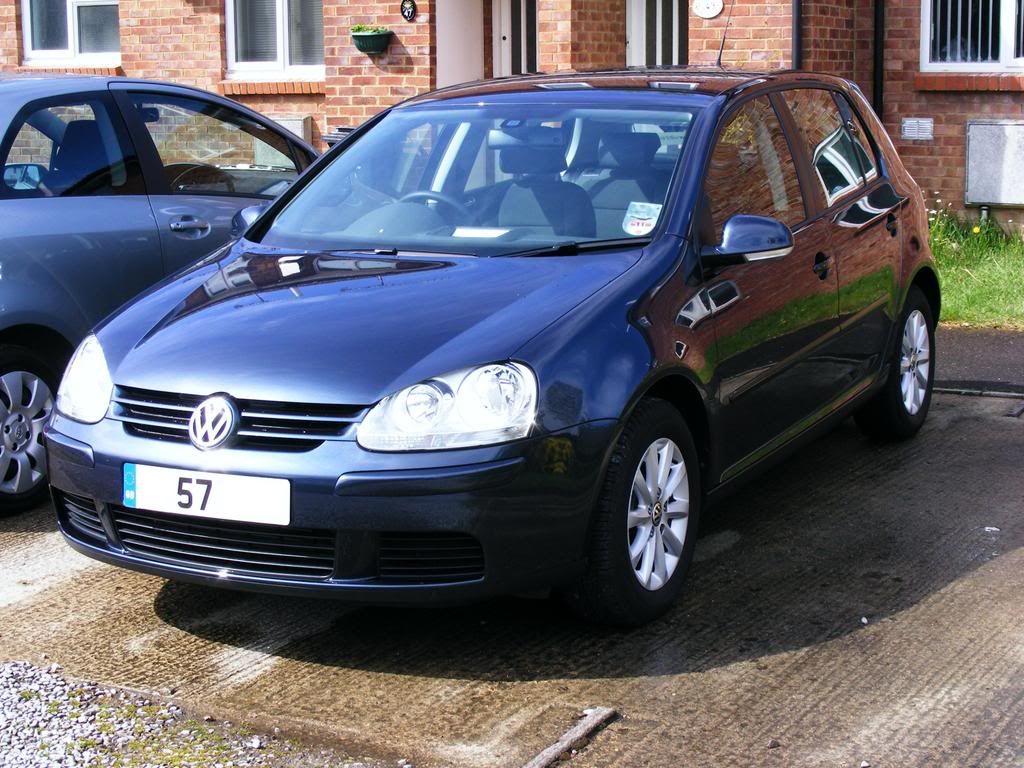 and we still have him now

Heiny is going in December to be replaced by our Viper Green Rocco currently on order
Oh yeh between August 2008-June 2010 we also had a 1995 Rover Mini Sprite 1.3 Single Point Injection one of the very last "Real Minis ever Manufactured with an Automatic Gearbox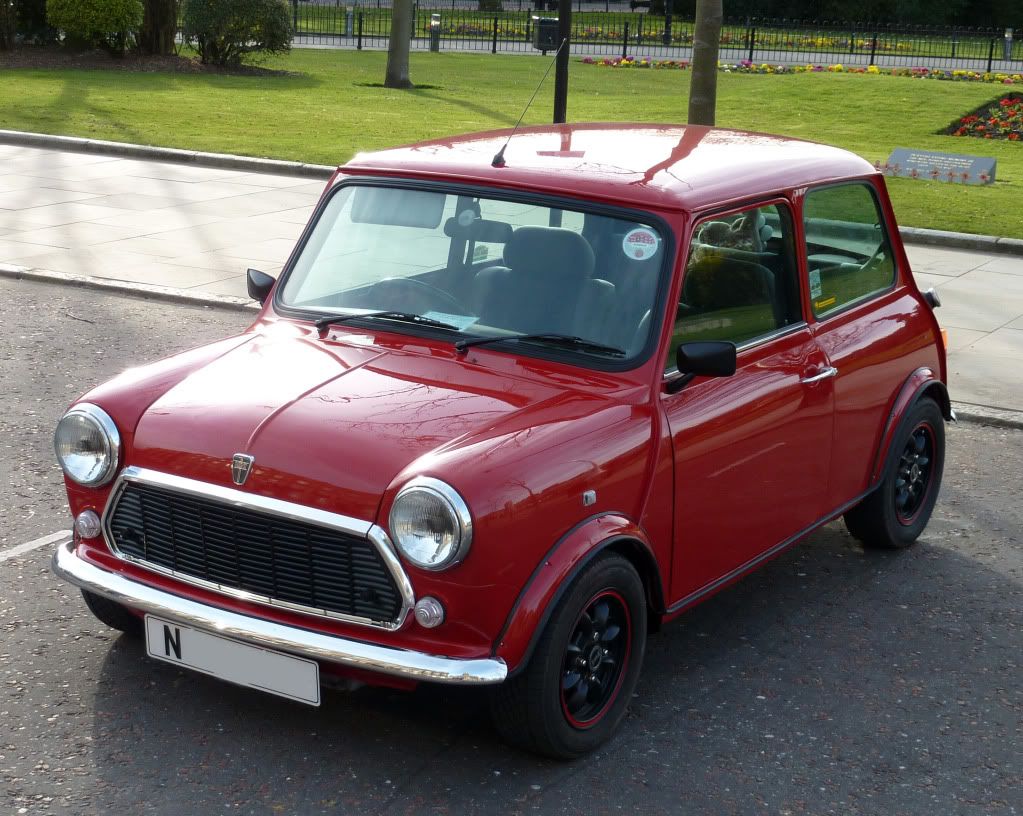 He was Called Boris but also known as "Project Money Pit"
You name it he had it new doors,inner & outta sills,full 2k respray,new gearbox engine rebuild,new brakes,tyres,wheels,chrome etc etc but we decided to sell him in the end because we knew in time he would cost us money yet again
plus with some of the nutters on the road these days we didnt feel safe in him anymore
During Restoring Boris we also had this Mad Lilac Citroen C2 Furio "Sensordrive" as a runaround whilst Boris was off the Road
never ever touch a Sensordrive with a bargepole!!
They drive like a learner with no clutch control skills and the gearbox software has a mind of its own
Whilst driving to pick up my other half from work in rush hour on a busy town centre roundabout i accelerated the gearbox selected 1st,2nd,3rd,then at 30mph selected "N"
I still want another classic but im getting old now and find Minis too Cramped,Unreliable and noisey for me though and being a bit of a greasemonkey girl i wont be happy until i have another classic to tinker with
My new Rocco will be my everyday car and i want a classic Mercedes E Class to tinker with

One like this A W123 230e
my other half believes that its too big for me and is trying her best to steer me in the direction of a w201(190e)
i like 190e,s too dont get me wrong but theres something about W123,s there like intergalactic warships



We will see? Only time will tell but i want a W123 as a big Brother for my Roc

So come on guyz n girlz whats your car history and do any of you have a Classic too or want a Classsic??
Before you reply dont forget

Huggz
Jodie